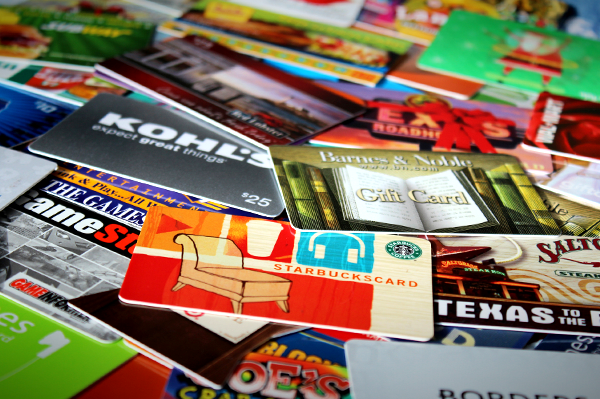 Selling your gift card to ReBoot is a very easy process. We buy most gift cards but it's probably best for you to call us if you don't see your gift card listed. You can always sell your gift card to ReBoot if you have one that you don't believe you will ever use. If you are ready to gift card, bring it down to our store in Greenville for a quick cash trade. You will definitely get more from an online company if you are willing to wait for them to mail you a check. But if you are looking to get fast cash for a gift card, then ReBoot is your best option. We have a family friendly and safe location to cash in your gift cards!
Thank you for thinking about ReBoot whenever you get ready to sell your gift cards for cash!
We buy these and many more.
Walmart Gift Card
Lowes Gift Card
Home Depot Gift Card
Target Gift Card
iTunes Gift Card
Academy Sports Gift Card
GameStop Gift Card
Best Buy Gift Card
JC Penny Gift Card
Cabela's Gift Card
Toys R Us Gift Card
TJ Maxx Gift Card
Ross Gift Card
Gift Card