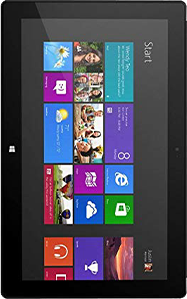 Windows tablets have become very popular. One of the most popular and valuable would be Microsoft's Surface Pro Tablets. They even make the Surface Books now. Many people love Windows tablets because they are full versions of Windows operating system which allow windows programs to be installed but have the portability of a tablet.
ReBoot buys all types of Windows tablets. If you are selling a Surface Pro or Surface Book, ReBoot is your best option. We pay great prices and offer you a safe place to sell your tablet PC. ReBoot always pays more than the ATM machines pay and you are supporting a local business that gives back to the community.
Thank you for considering ReBoot when it comes time to sell your Windows tablet!